Personal Spiritual Retreats
Change of Scenery. Change of Beliefs. Change your Life.
Western Spirit's Personal Spiritual Retreats Sedona AZ
 Connecting People to Spirit and Nature.
You've taken a ordinary vacation before. Now take a peaceful spiritual journey of me-time and self-care that will positively transform your life and bring you inner peace at a Western Spirit Sedona personal spiritual retreat in beautiful Sedona, Arizona.
Western Spirit was recently named "best spiritual retreat center worldwide" by Issuu of Palo Alto, CA.
Thank you for visiting our website. We are delighted you are here. Could it be a sign from the Universe that you have been guided to Western Spirit for a personal spiritual retreat? We invite you to experience empowering and life-changing emotional healing and personal growth during an intensive, inspirational, transformational, and peaceful heart-centered week (Sun-Sat) of increased self-love, self-improvement, forgiveness, healing, meditation, and fun, through your own personal spiritual retreat. All while surrounded by the beauty and magic of Sedona and the awesome Grand Canyon. Our goal is to be here when you need us. Please give us a call to let us know what week you have in mind for your retreat. Call now to make your reservation (602) 540-5808 or contact us by completing our "Inquiry Form" by clicking here.
Holistic Self-Discovery, Forgiveness and Healing, Personal Growth of Mind, Body  and Spirit Through a Sedona Personal Spiritual Retreat
Western Spirit Enrichment Center – Consider us your spiritual companion and spiritual director. If you are currently experiencing a challenging transition in your life, or relationship, or your job, or the loss of a loved one, or just searching for increased spiritual growth, self-love, healing of past wounds, or transformation, we believe we can be of service to you because we have been –
guiding thousands of people from around the world on their spiritual journey since 2001 

small retreat organization that accepts only a maximum of 4 to 5 retreat guests at a time 

personal attention and complete confidentiality

21 years of an established proven record of providing positive transformation and life-changing results for our guests

a IRS-approved 501(c)3 non-profit organization

non-religious and non-denominational

lowest personal spiritual retreat rates and the best value for your money in the Sedona area 
Our rates are simple and direct: $2,395 for the individual retreat (+tax).
Contact us by completing our "Inquiry Form" by clicking here. We are also the only spiritual retreat facility that offers our guests an all-inclusive package for one low rate. Western Spirit's week-long (Sun-Sat) personal spiritual retreats include:
your comfortable lodging in a Sedona inn
eight empowering and life-changing self-care workshop sessions
guided daily meditations
a nurturing spa massage
a session with a Native American healer
and exciting outdoor activities in beautiful Sedona, including vortex sites
a visit to the awesome Grand Canyon
We are accompanied outside by our wonderful teacher and healer, Bella, our Australian Shepherd. Numerous wonderful restaurants are available for you to choose and enjoy your lunch and dinner meals on your own. We are not a "concierge service" that sends you scurrying from one unknown healer to another during the week. We handle everything for you and relieve you of the stress, worry and planning of your personal Sedona spiritual retreat (or women's retreat or couples retreat), so you can focus solely on your purpose of being here on retreat:
resolving challenges and issues you are currently facing

finding forgiveness and healing of past trauma

improving your relationships

discovering your natural state of self-awareness, joy and peace

and living a life of gratitude and abundance.
These are the personal spiritual retreat workshops that can lead you to the life of peace, love and joy you deserve:
Choosing Love Over Fear
Healing Your Spirit
Living in Balance and Harmony
Developing Your Intuition
Manifesting your Heart's Desires
Living in the Moment
Nurturing Yourself Through Forgiveness
Chakra Balancing
Contact us by completing our "Inquiry Form" by clicking here. A personal spiritual retreat (also known as a "self-care" holistic retreat) is a term for a peaceful "me-time" taken in a place of privacy and safety for self-care and improvement, meditation, personal growth and nourishment, and inner reflection. At Western Spirit Enrichment Center, whether it is a personal retreat or a woman's retreat, you will have the opportunity to do all of these things. It is a time
for loving and preserving yourself

for forgiveness and healing

for learning your true purpose in life

for discovering answers to your current challenges and issues

for learning to establish personal boundaries

and for choosing love over fear. 
Through our special balance of enriching Workshops and exciting, fun-filled Outdoor Adventures, plus time for Rest and Self-Reflection, you will be guided along paths of self-care and discovery, personal growth and inner healing, regardless of your faith, religious background, spiritual practices or chosen lifestyle. We take care of the week's agenda for your Sedona personal spiritual retreat, giving you the much-deserved "me-time" and space away from the stresses of everyday life so that you can focus on the true purpose of your retreat –
self-discovery and inner reflection

personal healing

releasing habitual patterns and old trauma

uncovering and trusting your intuitive nature

improving life relationships

increasing your self-esteem

discovering your own answers within

and learning to live a life of love, joy, peace, gratitude and abundance.
Our Sedona personal spiritual retreats are a venue for personal change and Self-growth, for quiet meditation and conscious breathing, for listening to the wisdom of your heart, for becoming a conscious creator, for finding clarity to see current challenges and issues in a more loving way, and for making a positive and permanent shift in your life. NOTE: These are personal spiritual retreats; our facilitators are not mental health counselors or certified therapists.
You'll experience all of this, plus exciting outdoor adventures in the natural beauty of magical Sedona and the awesome Grand Canyon. Sedona was named the "most beautiful city in America" and, of course, the Grand Canyon is one of the seven natural wonders of the world. Call us now at (602) 540-5808 or contact us by completing our "Inquiry Form" by clicking here and join us for a once-in-a-lifetime Sedona personal spiritual retreat that you will remember forever. View our past guest testimonials below.
Our Sedona personal, women's and couples retreats all offer the perfect balance of individual and relationship growth, forgiveness, healing and increased self- love through: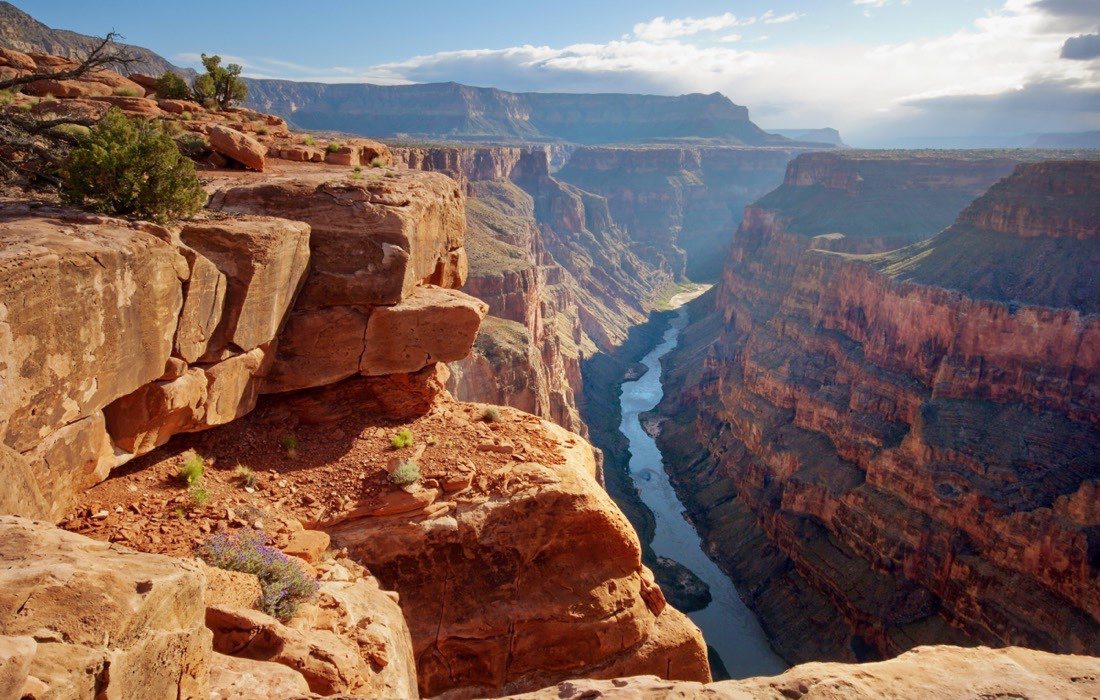 Empowering Workshops
Be guided gently through our Sedona women's spiritual retreat along a path of self-discovery, forgiveness, and healing, regardless of your faith or religious background.
Exciting Outdoor Adventures
Explore the awesome red-rock beauty and magical vortices surrounding Sedona and the Grand Canyon.
Are you?...
Going through a difficult transition?
Accept a current path or find new direction in your life.
Having trouble forgiving and healing?
Shed old beliefs and discover deeper truths.
Too often choosing fear over love?
Learn to listen to your heart and follow your intuition.
Unable to overcome a childhood trauma?
Heal past trauma in order to improve current relationships with your partner, friends, co-workers, God, yourself.
Repeating the same old mistakes?
Deal with addictions or compulsive behavior.
Feeling you've lost your way on your spiritual path?
Restore your inner peace through a connection with nature.
Wanting to bring more abundance into your life?
Learn the law of attraction and how to manifest your heart's desires.
Yearning for someone to listen with empathy and compassion?
Enhance your self-image and esteem.
Wishing for healing?
Address forgiveness issues or healing challenges.
Wondering if there is something more to life?
Relax, meditate, laugh and renew your spirit.
We welcome you to learn, discover, heal, and grow as an individual through a personal spiritual retreat with Western Spirit Enrichment Center in beautiful Sedona, Arizona.
Safe, Welcoming, Inclusive
We welcome and value everyone from all spiritual paths and walks of life. 
At our spiritual retreats, you will be guided along a personal path of self-discovery, growth and healing regardless of your faith or religious background. Western Spirit is a non-religious and non-denominational retreat center. We operate on the universal principle that Spirit (God) is love, all humankind is connected, and we all have our own answers within.
We offer you a safe and welcoming place where you will be loved and accepted completely for who you are. Go within, listen to your heart, and release any fear or trepidation you might be feeling about being guided on one of Western Spirit's holistic personal spiritual retreats. In addition to the self-discovery on our spiritual retreats, you will meet new friends, experience memorable fun adventures, and leave with a renewed sense of self-worth and meaning.
Your Hosts, Marian and Garrett, invite you to join us as you are guided through a transformative experience that will change your perspective and improve your life!
Ready to Reserve Your Spot?
Learn more about what our retreats include and how to book yours.
Your 6-Day Spiritual Retreat Includes:
6 nights comfortable lodging in a local B&B or inn.
6-8 Workshops.
Outdoor Adventures, including Sedona and Grand Canyon Tours.
Meeting with a Native American healer.
Daily guided meditations.
A spa massage.
Year-Round Weekly Retreat Rates
Personal Retreat

Rates:

$2,395 +tax USD per Person

$1,200 initial deposit
Couples Retreat

Rates:

$2,895 +tax USD per Couple for the weeklong retreat

$2,395 +tax USD per Couple for the weekend retreat

$1,450 weeklong initial deposit or $1,200 weekend initial deposit
Western Spirit Enrichment Center is an Arizona IRS-approved 501 (c)3 non-profit spiritual organization guided by Spirit to keep our prices reasonable so those in need can avail themselves of the services we offer, regardless of financial situation.  Our Sedona women's retreats are all-inclusive of your lodging, all the empowering workshops, exciting outdoor activities, a visit to the Grand Canyon, a spa massage, meditations, and a session with a Native American healer.